Opening the Festival
Nicoline Snaas wil lead us into the festival with circle singing. This will be open for everyone who like to experience this way of singing as a community and it's open for free. She will do this in front of the school or we move into the school when the weather is not good enough to sing outside
website Nicoline
opening the circle
Roger Treece & Joey Blake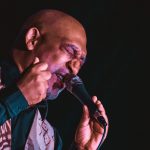 POP-UP & friends
The international trio POP-UP BAND is formed by Rahel Comtesse, Roberto Demo, and Kees Kool. they for sure will improvise with the singers around
POP-UP
AITO collective
The Finish Improvisation sensation!
AITO collective is the brand new improvisation sensation from Finland. They bring a new range of honest, soul music to the stage
AITO collective
DOC
project
Dutch Organic Choir went back to its roots and went on as DOC project. They will appear in a new setting and make improvised and instant composed music.
DOC
closing the circle
Roger Treece & Joey Blake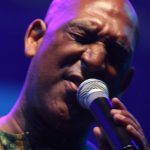 google-site-verification: googlea1e6a2dc3ed12e79.html